Building Equitable Economic Advancement for All
At Jobs for the Future, we believe that the best enterprise strategies and investments are the ones that are good for both companies and workers, including employees in frontline and entry-level positions.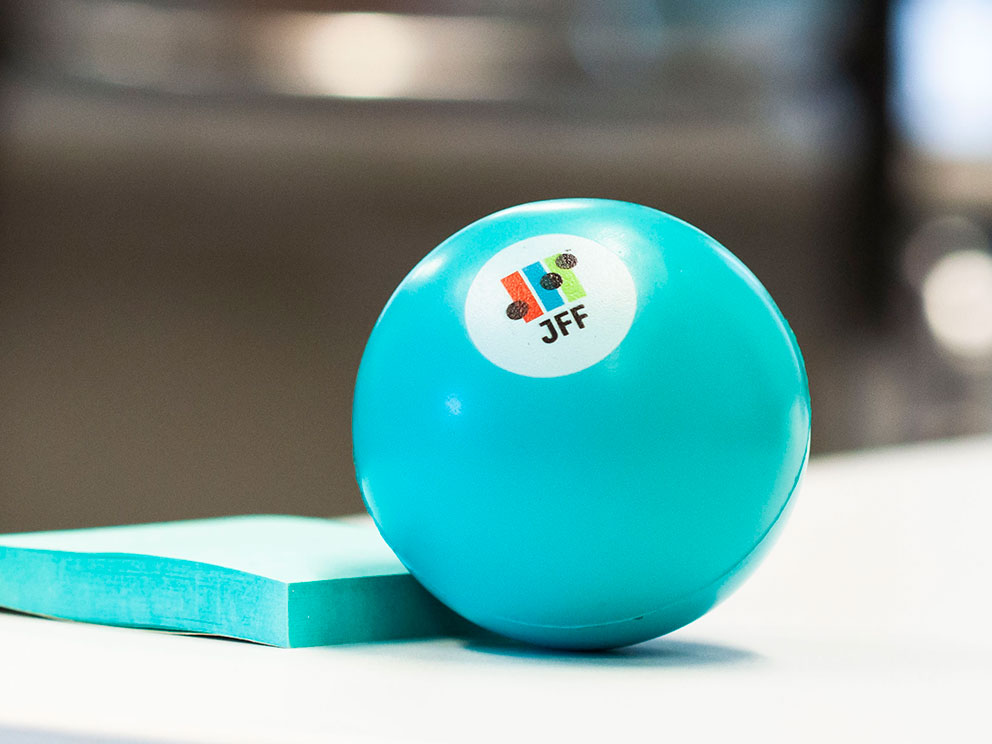 The JFF Corporate Leadership team includes experts in a wide range of fields, from technology to human capital.
We bring a diverse set of perspectives and skills that inform our efforts to help corporate partners make an impact that benefits workers, businesses, and communities. Our expertise spans education, economic development, workforce systems, and corporate consulting.
We are committed to JFF's mission of building a society in which everyone has an opportunity to achieve economic advancement. Drawing on the knowledge and expertise JFF has acquired in its nearly 40 years as a leader in the education and workforce ecosystems, we offer companies informed guidance about the employee-centered strategies they can adopt to drive impact in today's dynamic economy.
Join us to learn what works, engage with changemakers, and adopt best practices that drive real returns for your employees and your company.
Stay Connected With Us
Get JFF updates in your inbox, from insights to events