Your Guide to Becoming an Impact Employer
Prepare your company for the future of work by putting talent first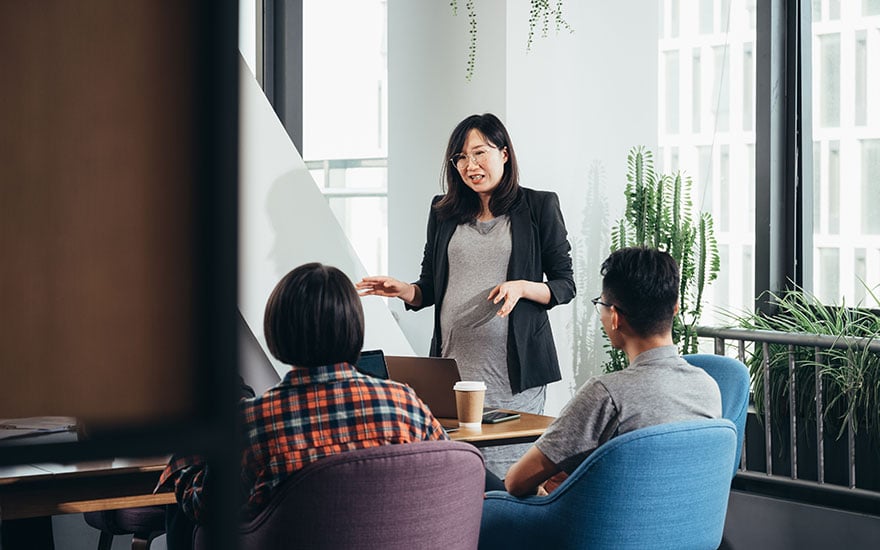 1. About Impact Employers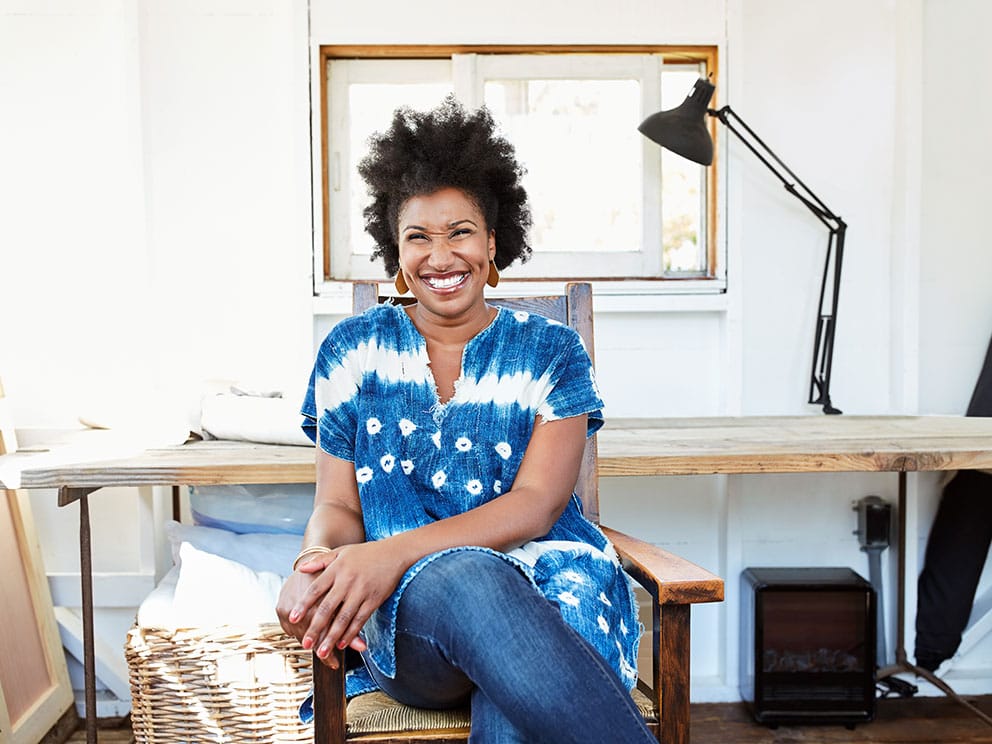 Impact Employers take a fundamentally different approach to attracting, developing, and retaining talent—they prioritize the social and economic well-being of employees. This strategy is good not only for workers and communities; it's good for your company's bottom line. Our guide shows you how to put these ideas into action.
Do you want to learn how to become an Impact Employer?
Our talent framework supports company leaders who are committed to starting the journey.
---
2. JFF's Impact Employer Talent Framework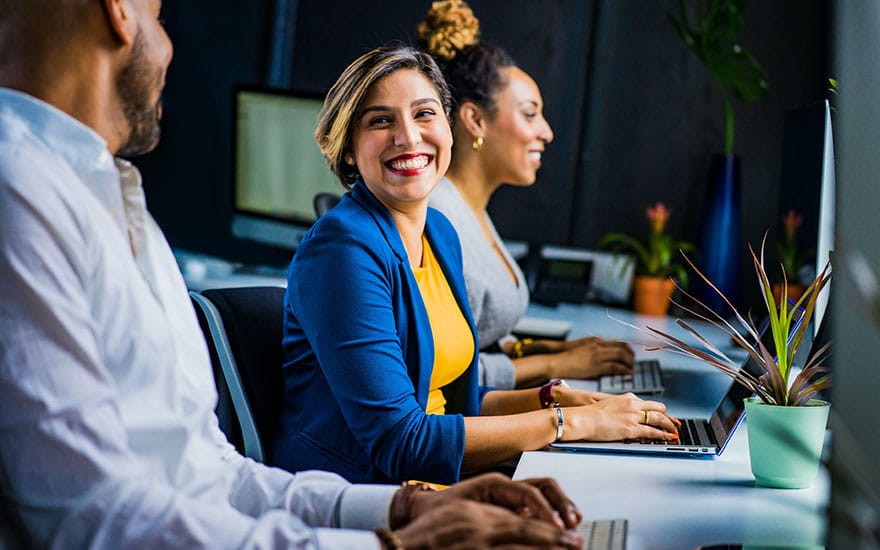 Six levers contribute to one common goal: equitable economic advancement for all.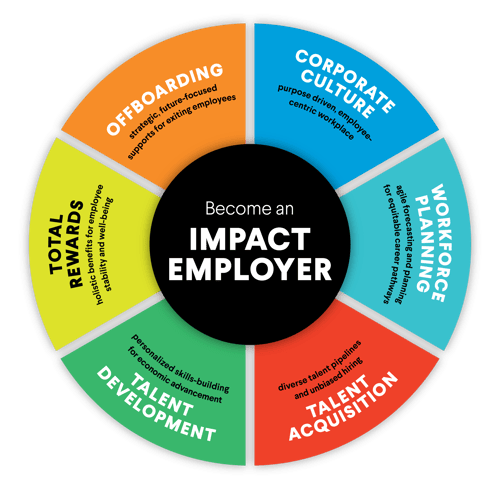 The framework is based on traditional components of corporate talent strategy—like recruiting, retaining, rewarding, and advancing talent—and it expands on these strategies to include people-focused benefits.
Each part of the framework (we call them "levers") represents an area of the business that companies can focus on to achieve high-impact returns by changing or modifying current practices.
By implementing these levers—one, a few, or all six—you can begin your journey to becoming an Impact Employer and join the movement for greater opportunity, equity, and advancement in the workforce.
Explore the Levers:
Back to top
Stay Connected With Us
Get JFF updates in your inbox, from insights to events